Is Horning MFG. a new company?
No, we have been in business since 2000, specializing in the kernel processing industry. We introduced the industry's first Spiral Cut roll in 2007, followed by the Fibertech Chevron roll in 2016.
Horning Replacement Roll FAQ's
Are Horning replacement rolls made in the USA?
Yes, all Horning rolls are made domestically.
What brands do Horning replacement rolls fit?
Horning produces sawtooth and Fibertech rolls in both heat-treated and chrome plated rolls to fit most brands such as Claas, John Deere, New Holland, Scherer, Schredlage, and Krone. Pull type market brands also include Gehl and Dion.
How long do rolls last?
There are too many variables to put an exact timeframe on roll life. Roll type, environment, hours of use, crop being harvested, & nutrition goals are all factors in determining when a roll has reached end of life.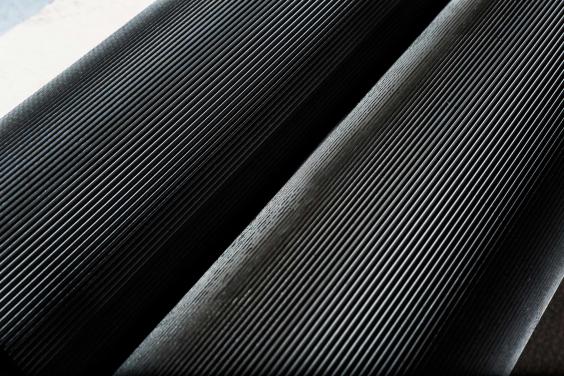 How do I protect my rolls from rusting in the winter or when not using the processor?
Begin by cleaning all debris off of the machine, immediately after using the processor. Then use one of the following methods to protect the rolls.
1. Coat rolls with oil.
2. Put a coat of paint on the rolls.
3. Use one of the numerous types of spray film rust protectant available.
4. Horning offers a stainless sheet to snap in for their own brand to use when not using the processor.
Does Horning offer replacement rolls for my roller mill?
Horning offers several tooth configurations to fit many Automatic, Blueline, Harvestore, and Peerless grain roller mills. Custom sizes may be an option depending on our current lead time.
Corn Heads & Processor FAQ's
Does Horning build a 2 row rotary header to fit pull type machines?
Yes, Horning offers 2 row and 3 row models for pull type machines.
Can the knives be replaced or adjusted without removing the Horning processor from my pull type machine?
Yes, you can reach in over top of the processor to adjust or replace knives.
Is there a shield available to protect rolls when chopping haylage or otherwise not using Horning processor?
Yes. Horning offers a stainless steel shield that snaps into existing holes to keep crops from sticking to rolls.