Product Bricks - Messaging points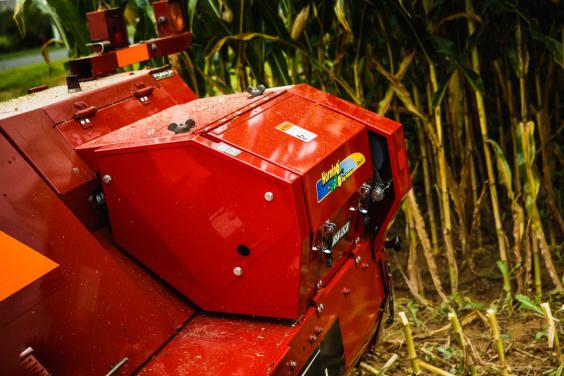 Looks Good, Works Better
Horning roll technology is essential, but those fine-looking beauties are tucked away out of sight. Looks ain't everything, but this sleek unit doesn't have anything to be ashamed of in that department either.
Soup Up a Brand New Machine or Your Current Model
Many Horning fans order their new pull-type forage choppers straight from the factory without a kernel processor. They love bringing their new baby into the field for the first time with processing power to burn. Or you can also get a thrill by revving up performance on your existing rig.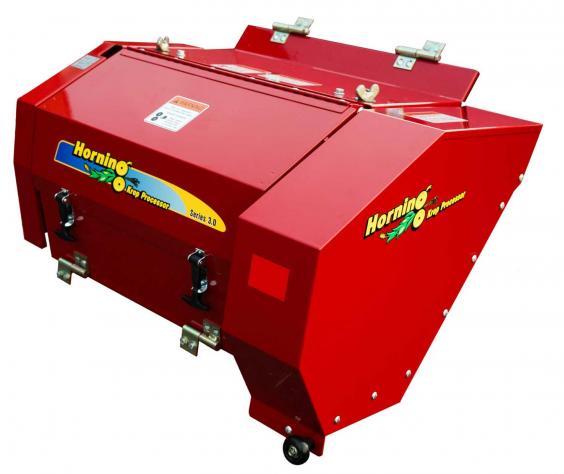 Plug and Play Installation
Horning Kernel Processing Kits are turnkey packages engineered for simple installation to make your job easier. Bolt it into place and it will look like it was born there. Everything fits and all the components are field-ready—hook up the belts and starting rolling.
One-Year Warranty
Precision-built, premium quality, powerful performance—we want this processor to be an asset that serves you with excellence through many harvest seasons. We stand by you with a one-year workmanship and materials warranty to be sure that is true.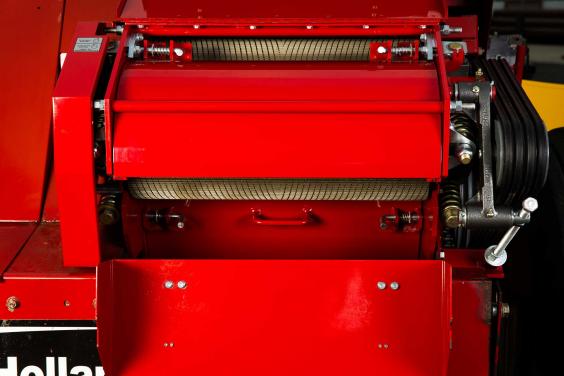 Speedy Switcheroo
Forage season is short. Minutes are monumental. Clever engineering allows you to switch from corn to hay in seconds. Just remove the pan at the bottom of the processor, take off the belts, and you are ready to cut hay. It's as simple as pulling two spring-loaded pins and popping it out.
Optional Haylage Shields
Horning goes the extra mile to keep your equipment in top form. This haylage shield snaps under the roll to protect the roll from the pack and prevent rusting.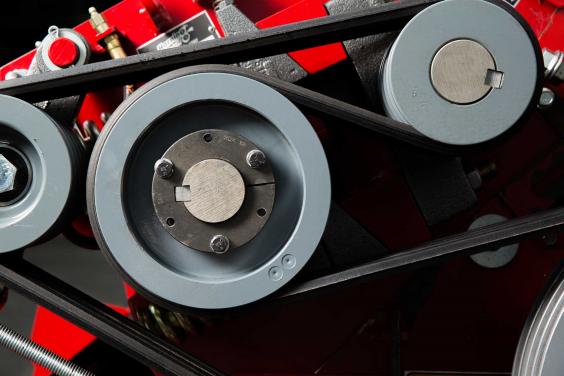 Serious Shafts, No Joke
Bearing the load inside the processor are multiple shafts. Big, two-inch workhorses that run smooth and true no matter the load. Horning shafts don't have stepped milling for either bearings or pulleys. Too much depends on them being simply the strongest.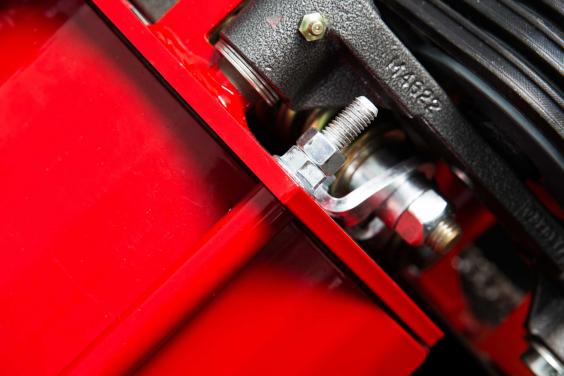 Heavy End Frames for Stability
Inside, the processor is built like a tank. Every aspect of the construction takes it to the max. The super-duty end frames give the whole unit excellent stability and consistency. Fifty years from now it will still be a heavy hunk of steel.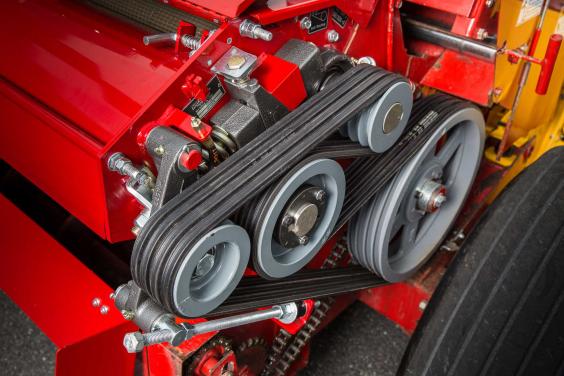 Full Access for More Elbow Room
We designed the access doors to "button down" tight and stay put while being easy to get in and out of. Need more elbow room? Remove the doors completely for wide-open access to the heart of the processor.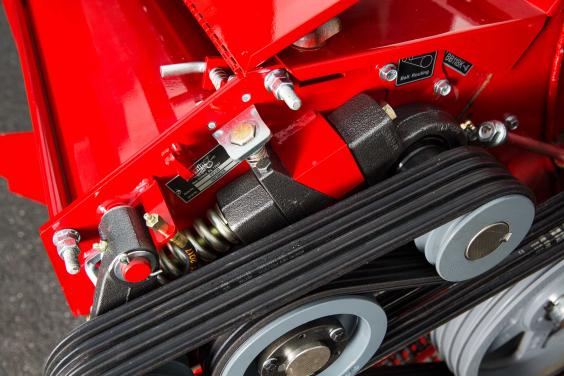 Flex Champ
The suspension framework that holds the rolls is ingeniously equipped with spring-loaded tension. If a large piece of foreign material runs through the processor, this flexing action allows it to pass through without tearing things up.
Powder Coated Finish
Perfectly paint-matched to your brand, the tough powder coat finish on the external shields looks great and protects against rust. The lines and decals match your machine, too.
Coated for Durability
Many parts and components are coated for extra-long life. All hardware parts are zinc-coated, and all shields wear a protected galvanneal undercoating.
Heavy-Duty Cast Bearing Housings
No give, just solid muscle. That was the vision of this design. And it works! Nobody has broken one yet. The premium quality custom bearing housings are just plain massive. They last for years, but if you need to replace them, it's easy.
Adjusts In a Wink
Roll adjustment is almost child's play with the Horning processor. A simple taper block system easily moves the rolls in small increments. A few turns to the hex head adjustment bolt dials in the perfect gap for optimum processing action.
We've Got You Covered
John Deere, New Holland, Case IH and more. We have units customized for all major makes and models of pull-type choppers.
Specs
New Holland
782-790   | 590lbs   | 3-belt drive
890-892   | 625lbs   | 4-belt drive
900-FP230   | 665lbs |   4-belt drive
FP240-FHX300   | 680lbs |  4-belt drive
John Deere
3940-55   | 750lbs   | 3-belt drive
3960-75   | 790lbs   | 4-belt drive
Additional Features
Easy Access for convenient belt removal
Removable pan to convert for hay chopping
Kevlar belts for maximum no-stretch life
2" through shaft with no steps
Easy-open hood allows quick access to rollers for maintenance.
Clear installation instructions included with all kernel processor kits for simple customer installation.
Phone service for installation (if needed) included no extra charge!
Minimal process power requirement differences between ¾' cut length with processor vs ⅜' cut length without a processor
Ready to discuss your Kernel Processor Kits needs?
Contact us today at 717-354-5040
Get in Touch