Product Bricks - Messaging points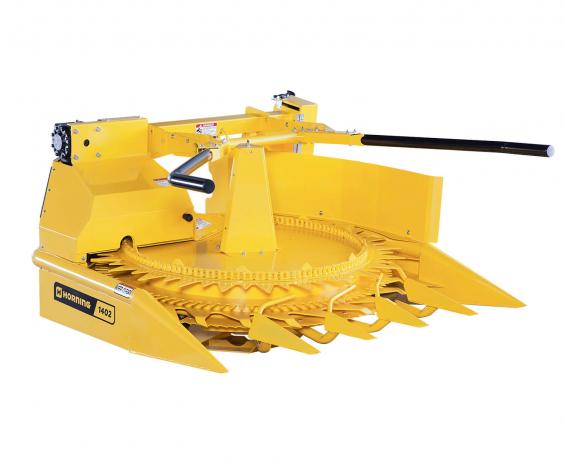 Simplification Is Genius
Simple, straightforward design is the mantra of the Horning corn head family. This guy packs a mighty punch in the field but does so with a simple design that gets the job done with a minimum of moving parts (less maintenance, fewer repairs, hurray!)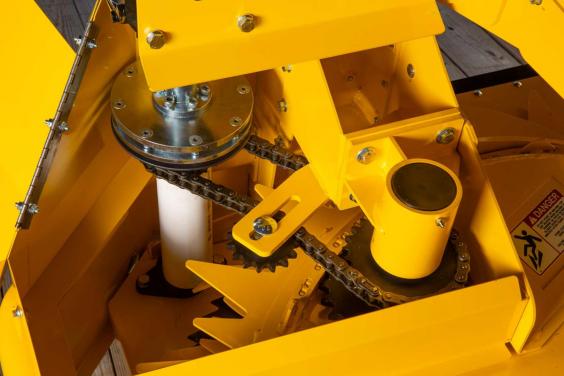 General Purpose Parts . . . On Purpose
We built this one so you can get 90% of the drive-train parts you need at your local hardware parts store. Fewer specialized parts = less downtime for you.
No More Pesky Gathering Chains
Gathering chains can be a royal pain. Enjoy the relief of not needing to worry about what is getting caught in the spokes or any other annoyances of gathering chains. Carbide-coated circular blades make for a smooth rotary flow that mows it down and flows it through, pedal to the metal.

Go With the Flow . . . Or Not.
Row independence is a flagship feature of Horning corn heads. Run in any direction without missing a beat. That makes it easy to catch the point rows, cut a wider end gap, or harvest any direction you please.
Runs Till the Cows Come Home . . . and Beyond.
"Let her eat" takes on a whole new meaning. Rest assured that it won't be begging to go home before you do. Hungry and steady and built for endurance, this corn head will gladly run as late and long as you like.
One-Year Warranty that Puts the Risk on Us
Running a machine wears things out. But you should never have to worry about the way it was built or what it was made of. That's why we stand beside you with a one-year workmanship and materials warranty.
Fits Most Major Makes and Models
What kind of chopper do you have? Horning corn heads are easily installed on John Deere®, New Holland®, Gehl®, and Dion® pull-type forage choppers. We've got you covered so you can cover more ground in less time. Heads are delivered ready to run on your chopper, so you can hit the ground running.
Specs
Width: 62"
Weight: 1250 lbs.
Ready to discuss your 2-Row Rotary Corn Head needs?
Contact us today at 717-354-5040
Get in Touch
Exploded Views / Parts Manuals