Product Bricks - Messaging points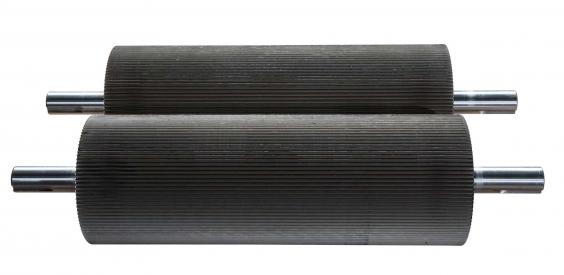 Differing Roll Speeds to Pack a Greater Punch
Consistency is great, except when it isn't. These rolls are actually designed to spin at different speeds for best performance. This differential maximizes the effect of the hooked tooth design. As the forage hits the gap, the hooked teeth on each roll—one faster, one slower—disintegrate the cob, chopping the kernel into a consistent meal of tiny granules.
Power Efficiency for Less Stress on Your Machine
The sawtooth design allows a wider gap between rolls because it processes so thoroughly. Not only that, but the cutting action increases power efficiency as well. Long story short, Sawtooth rolls are easy on your machine while devouring the forage with less effort that the old Straight Tooth.
Precision Crafted for Frictionless Running
Precision-milled from teeth to shaft, this roll doesn't put up with slop. Painstakingly designed, milled, and assembled to ensure snug bearing fits and a long life chewing up forage. Strict quality control, electronic balancing, and product consistency make this unit ready to hit the ground running.
Rough and Tough
Like all Horning rolls, the Sawtooth roll is engineered to take a beating and keep on rolling. Constructed from premium materials, it's ready to take on whatever you throw at it. With a Sawtooth purring in the machine, you can turn your attention to other things. Sawtooth rolls are in it for the long haul.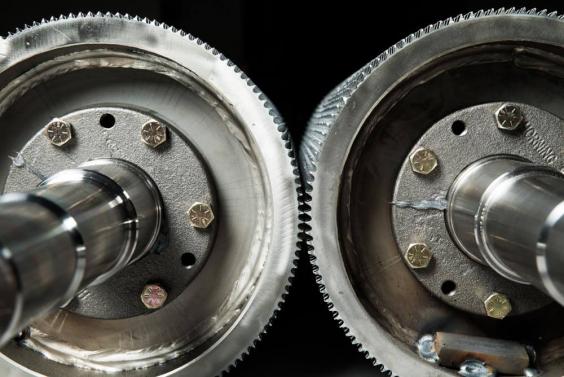 Choose the Best Tooth Configuration
Whether you'd like to run your tooth configurations fine or course, we have precisely what you need. You know best what works for you, so with multiple tooth configurations, you can customize your roll to your conditions for the best value to your application.
High-Level Wear Resistance
When manufacturing is complete to our rigorous specifications, all Horning rolls are heat treated to harden the steel for long life in tough conditions. You can add chrome plating for up to three times the roll life.
More Customization Options
We love innovation. And we love options. We are committed to offering a high level of customization so you can dial in your roll to your application for optimum efficiency. Horning has it.
Horning Sawtooth Rolls fit John Deere, New Holland, Claas, Gehl, Dion, and Krone machines.
Ready to discuss your Sawtooth Roll needs?
Contact us today at 717-354-5040
Get in Touch