Product Bricks - Messaging points

Superior Design, Superior Performance
Precision-milled Horning rolls stand tall among the competitive roll options on the market. We embedded in this design all that we have learned from 20 years of experience engineering solutions for the harshest conditions.
Tough Enough
Instead of embracing the "cheapen it up" philosophy of our age, we go the other direction. We believe in building it in the best way possible. Designed and built like a tank, the Straight Tooth roll doesn't give up when the going gets tough.
Quality Materials That Last Longer
Material sourcing is key for premium product quality. We carefully choose and test premium metal alloys to find the best materials for each application. Quality materials = no regrets.
Wear Happens—But We're Ready
Heat, friction, vibration, and stress—it's all part of the job that we design Horning rolls to meet (and conquer). Every Horning roll is heat-treated to harden the steel for enhanced wear resistance. Chrome plating is available on some products for up to three times the lifetime.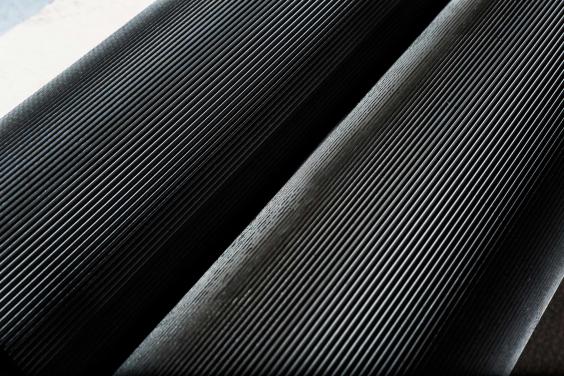 Choose Your Best Tooth Configuration
Horning has always believed that you deserve options so you can get the best results. Choose from a number of tooth count configurations to best serve your application.
Specialty Grains in Forage Harvest
Specialty mills, roller mills, and forage harvesters for whole crop sorghum and milo are prime candidates for these rolls. Enjoy longevity, quality, and outstanding customer service with your Horning replacement Straight Tooth roll.
Customize for More Success
Do you have a custom application or size for a straight toothed roller? We offer complete customization and design to get you back in the field rolling toward success.
Horning Straight Tooth Rolls fit John Deere, New Holland, Claas, Gehl, Dion, and Krone machines.
Ready to discuss your Straight Tooth Roll needs?
Contact us today at 717-354-5040
Get in Touch